Worst 5 Scumbags in the History of Sports
---
Worst 5 Scumbag Athletes of All-Time
by Special Guest Author: O.J. Simpson
Subscribe to AsktheTrainer Fitness Lists

5. Lawrence Phillips
Former World League MVP, NFL First Round Draft Pick & Player
Weapons of Choice: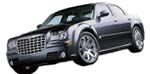 It became known in 1995 when Mr. Phillips jealously assaulted his college girlfriend by dragging her down a stairwell by her hair and by her shirt that he had a short fuse. It didn't matter to the St. Louis Rams who drafted him 6th overall in the 1st round. He was cut within 2 years after a dispute with the coach and missing meetings.
He was then signed by the Miami Dolphins where his short lived tenure of 2 games included a no contest plea to assaulting a woman in a night club. After success in NFL Europe Phillips was given a 3rd chance with the 49ers where he was cut without finishing the year.
Mr. Phillips disappeared for a couple of years until he tried to run over and hit a group of teenagers in a stolen car after a pick-up football game. Multiple kids were struck including one who lost full use of one of his legs. He was then tried and convicted of 7 counts of assault with a deadly weapon.
Where are they Now?
Mr. Phillips now resides in the beautiful state of California where he has been serving a 10 year prison sentence in a California state prison since October 3, 2008.
4. Jayson Williams
Former NBA All-Star & $86 Dollar Million Man
Weapons of Choice: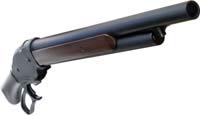 Bar fights and weapons charges weren't enough for Mr. Williams. Mr. Williams decided on a night of heavy drinking that repeatedly insulting his limousine driver wasn't enough.
He decided to accidentally demonstrate the effectiveness of his shotgun on the limousine driver fatally wounding him. Like all accidents, Mr. Williams immediately started trying to cover up his manslaughter. He was eventually charged and convicted of 4 counts for trying to cover up the shooting as well as paid almost $3 million to the family of the limo driver.
Where are they Now?
The most famous shot-gun toting drunk former NBA player is now a professional defendant battling out multiple domestic and criminal cases for his violent shenanigans.
3. Ugeth Urbina
Former Major League Baseball 2 Time All-Star Closer
Weapons of Choice: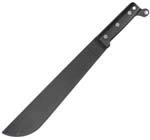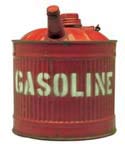 Mr. Urbina had it all in the USA. He was making millions of dollars throwing fireballs at opposing hitters but he decided to head back to his home in Venezuela and try to catch farm workers on fire.
Urbina accused workers on his farm of stealing a gun so he did the natural thing; grab a machete and try to kill them all as well as throw gasoline on them for good measure.
Urbina tested the Venezuelan justice system and lost as he was convicted of attempted murder as well as charges illegal deprivation of liberty and taking justice in his own hands. Shame on them! Didn't they know he was a multi millionaire professional athlete?
Where are they Now?
Since March 28, 2007 this former MLB flame thrower has been living in the lap of luxury, serving time in a Venezuelan prison cell for his 14 year sentence.
.
2. Rae Carruth
Former NFL Football Wide Receiver
Weapons of Choice: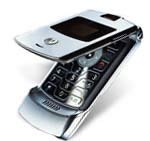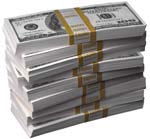 Mr. Carruth didn't like the idea that he got his girlfriend pregnant so he waited until she was 6 months pregnant to pick up his cell phone to hire a hitman.
Like all these hard working athlete scumbags he didn't let the hitman do all the work. Carruth was driving in front of the girlfriend when he stopped in front of her as the hitman drove alongside her car and shot her. Carruth then drove from the scene.
Carruth was released on bail as the girlfriend and the baby survived in the hospital in critical condition. When a warrant was issued after she died in the hospital he did the honorable thing and fled. He was found hiding in a trunk of car. His unborn baby was delivered prematurely and is alive today albeit with cerebral palsy.
Where are they Now?
After narrowly missing the death penalty Carruth was sentenced to 18-24 years where he now almost halfway through his bargain based 19 year 11 month prison sentence.
1. Robert Rozier
Brief Stint in the NFL & Long, Hard time in the Federal Penitentiary
Weapons of Choice: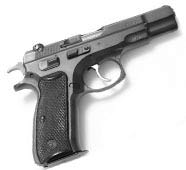 Rozier played defensive lineman at the University of California before he was drafted by the St. Louis Cardinals in 1979. His short career of around 6 months amid allegations of drug use and petty crime was just a preview of things to come.
In 1986 Rozier became Neariah Israel, "Child of God" in the sect of radical black-supremacist terrorist cult Hebrew Israelite, called the Temple of Love.
To prove himself to the groups leader Yahweh Ben Yahweh, he stabbed an intoxicated man and his roommate to death. Acting as the muscle of the cult Rozier also killed 2 ex members before he pleaded guilty to four other murders in Florida and confessed to three more.
Where are they Now?
Rozier was sentenced to 22 years in prison. He served 10 before he was released to be a federally protected witness against the cult.
Feeling that 10 years in prison wasn't enough for a scumbag such as himself, Rozier passed bad checks totaling only $125.24 which was a cheap price for a 25 years to life sentence he received under the California three strikes law.
Dishonorable Mention aka Hall of Shame
Aaron Hernandez
From New England Patriots superstar to thug serial killer with an appetite for shooting friends and foes. This guy may just be the guy to add to the top of our next list.
Tonya Harding
Ice skater who hired a hitman to club rival, multiple DUIs
Leonard Little
Current St. Louis Ram football player who killed someone while driving drunk plead guilty to vehicular manslaughter. After he got a slap on the wrist he proceeded to get another DUI and got yet another slap on the wrist.
Michael Vick
NFL football quarterback who financed multiple dog fighting rings, killed dogs who lost fights, lied numerous times about everything before he went to jail.
Mike Danton
Professional NHL hockey player who hired a hitman to kill his agent involved in bizarre stories of group sex.
Adam "Pacman" Jones
NFL football player infamous for off-the-field problems including instigating a shooting which left a strip club bouncer paralyzed.
Mike Tyson
Everyone's favorite bi-polar professional boxer infamous for rape amongst many violent run-ins with the law as well as drug charges.
You May Also Like -
blog comments powered by
More Sports Related Articles

The great percentage of athletes are nothing like the worst 5 scumbags in the history of sports list. These are the most physically impressive. Baseball is a sport which weight training was discouraged until recently. Now everyone knows that performance can be improved by the best exercise programs which hopefully don't include growth hormone or anabolic steroids.